Last weekend I fell a victim of the weather forecasters. They've promised cloudy Saturday and perfect Sunday. The reality was quite the opposite. So, again I spend the whole day cycling and waiting for sun. All the photos from this trip are of very bad quality, sorry about that.
Anyway, the this is the map of route (aproximately 94 km, which I made in ~5:40)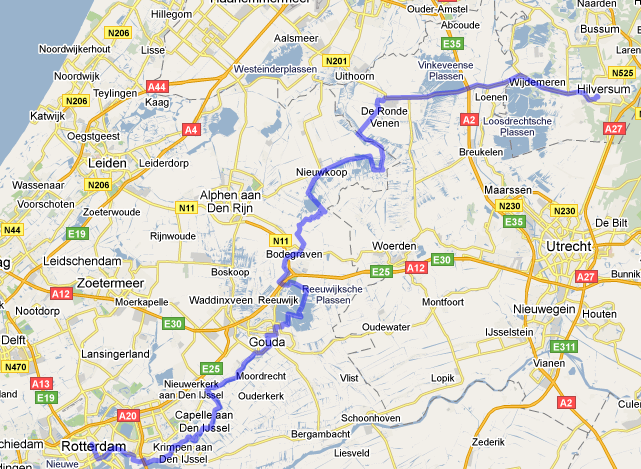 Most of the way I followed Landelijke Fitsroute 2 (State Cycling Road 2) Amsterdam-Brussels. The other name of this route is "Stedenroute" or Route of the Cities. There are a lot of cities, small towns and villages among the route.
The route started in Rotterdam. Normally it's a nice and funny city, but with foul weather is very dark and unfriendly: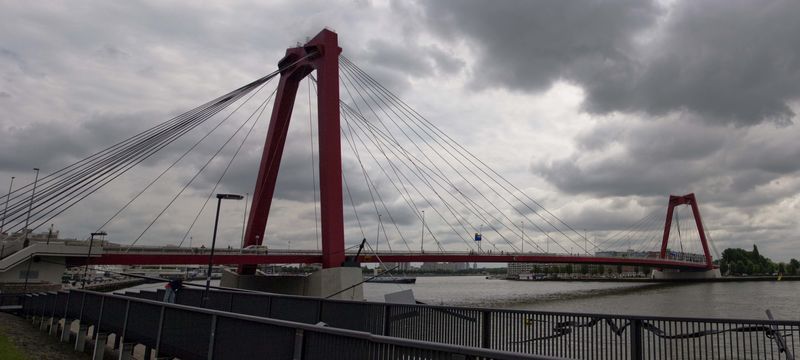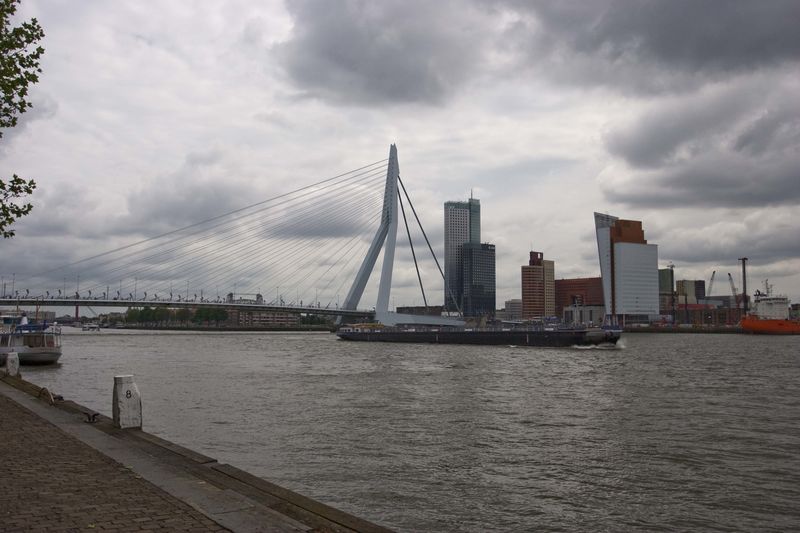 The way from Rotterdam to Gouda goes among on of the arms of Rein right on a protective dam.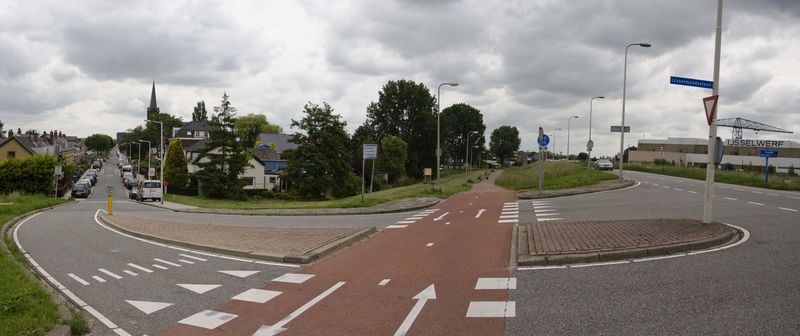 (check out the size of it!)
From the dam you normally have a nice view on the river itself:

And on the farms on the other side:

Sometimes on the river you could see typical dutch elements:
– yacht parking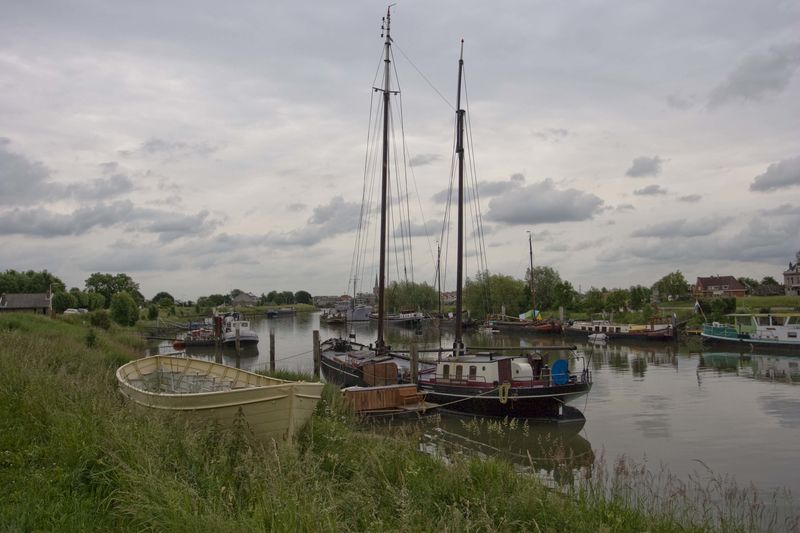 – Bicycle-only ferry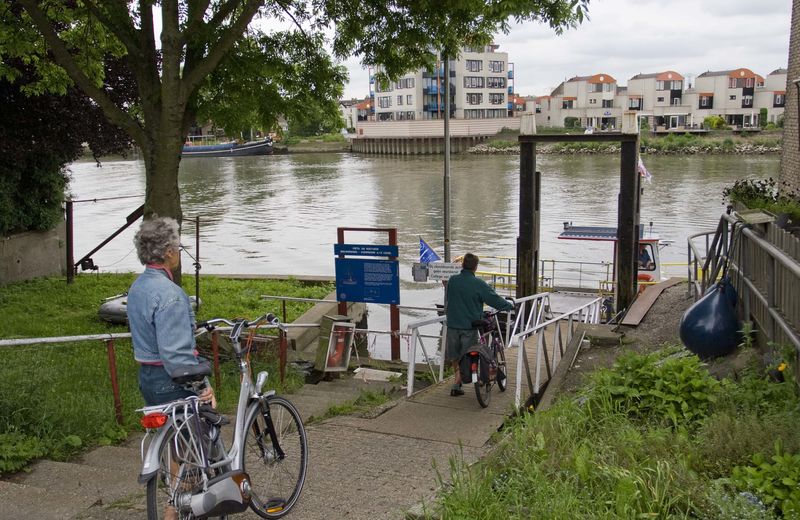 -bicycle-only bridge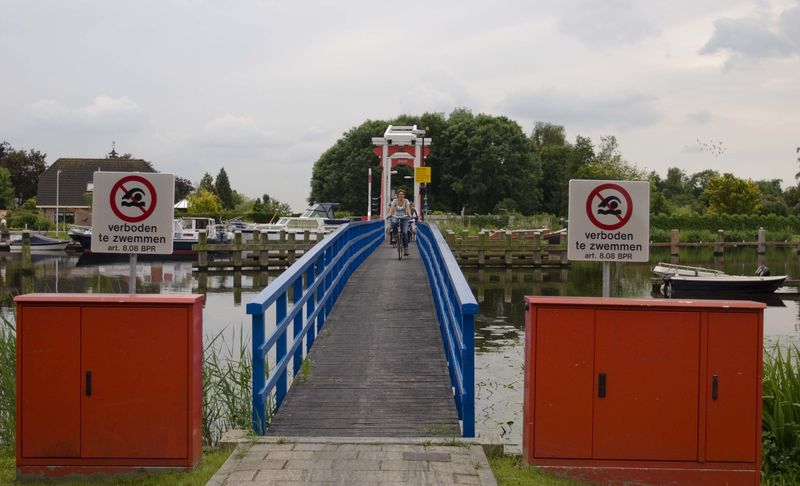 The Gouda itself has a very beautiful old city center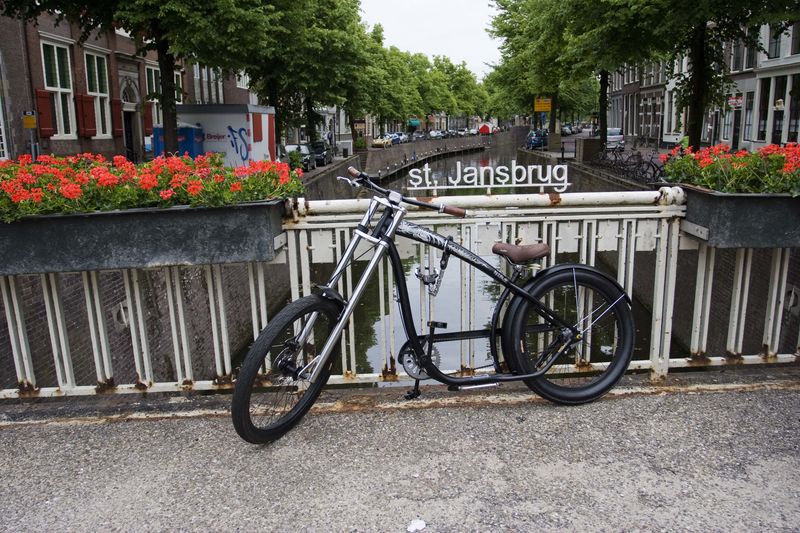 To the north from Gouda there is a wel known recreationa area Groene Hart (Green heart), and the road goes right through a collection of lakes Reeuwijksche Plassen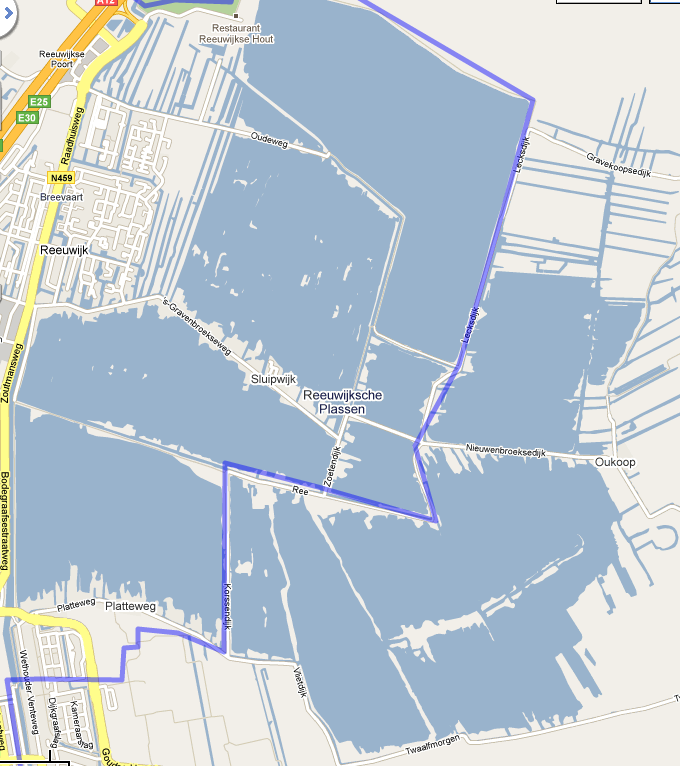 The thin road actually has houses on the both sides. It looks like this: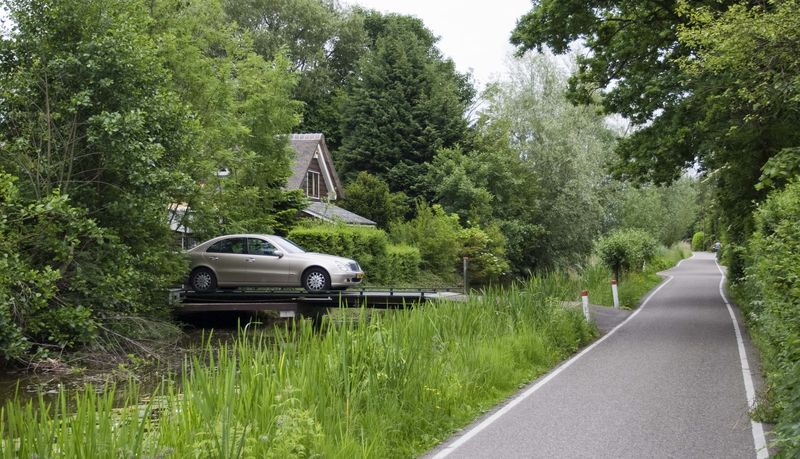 After of this recreational area the roude goes through the center of Randstad. Almost all the way you ride beween houses and channels: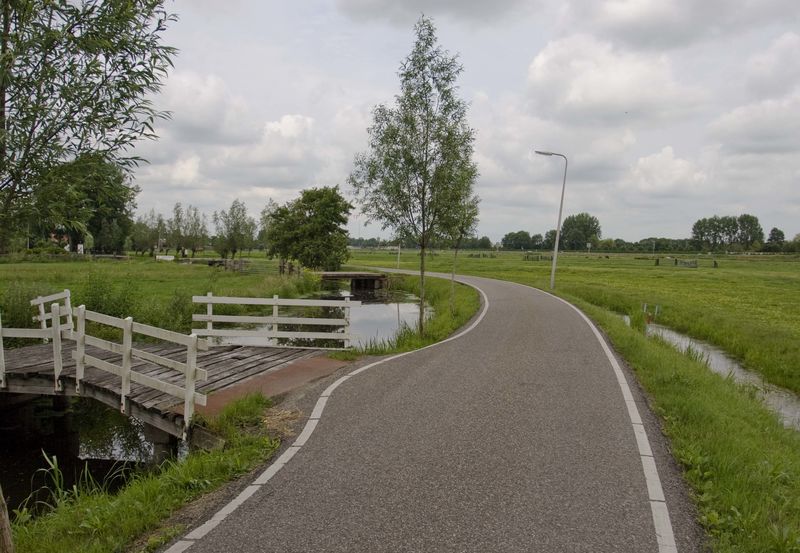 Sometimes the cycling road becomes very very narrow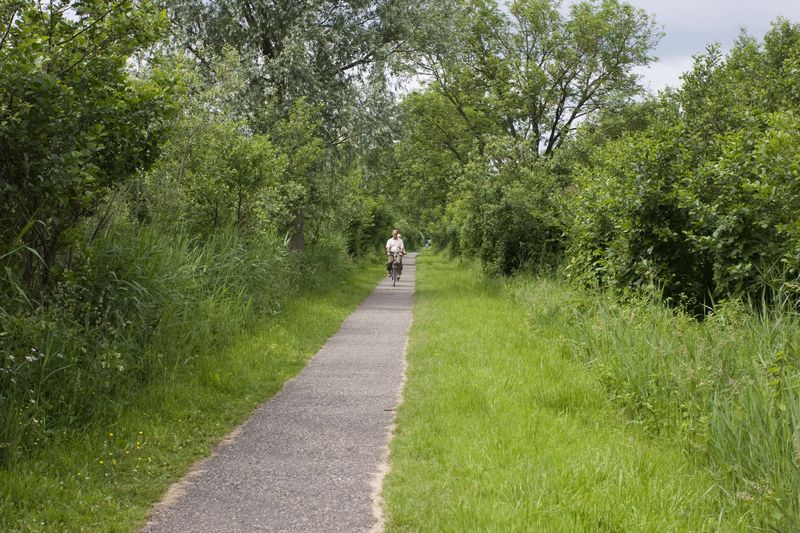 Or even goes right through a field with cows and sheep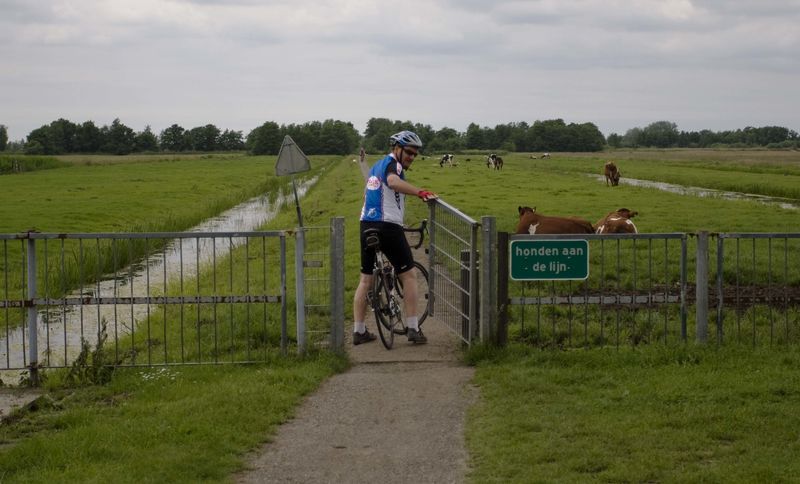 Another 20 km to the north the road goes around lake Noordeinder Plas. The houses on the lake a literally surrounded by water from all the sides, they're staying on a small islands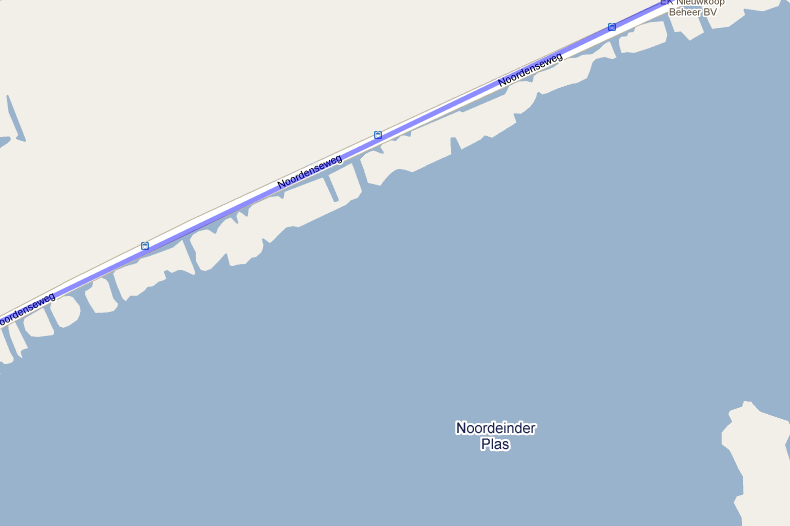 From the road it looks like this: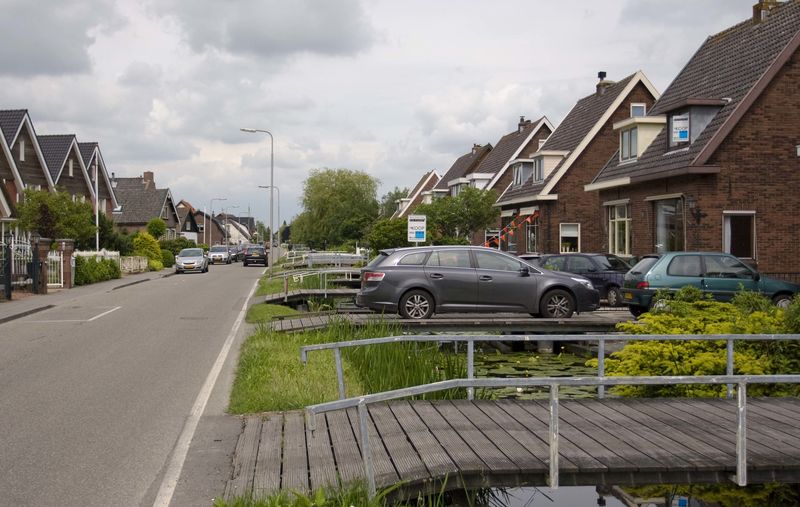 After 60-70 km it normally not really funny any more, so I tend to make less and less pictures and chose straiter and streighter roands to home. Like this one: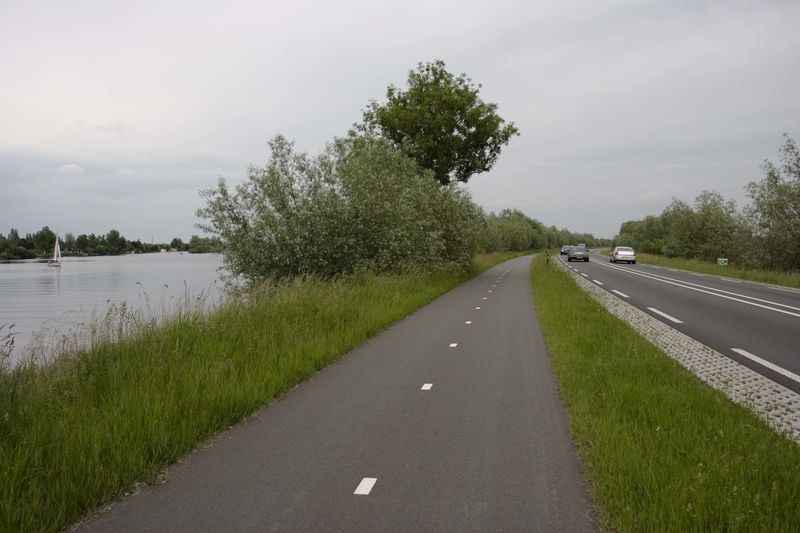 Share on Facebook