Yesterday we've all enjoyed +28 degrees and spotless sun in Netherlands. I've made a 112 km cycling trip from Zwolle to Hilversum around the coast of Flevoland, the newest province of Netherlands. The province is a huge chunk of man-made earth, risen up only in 1968.
This is the map of the route: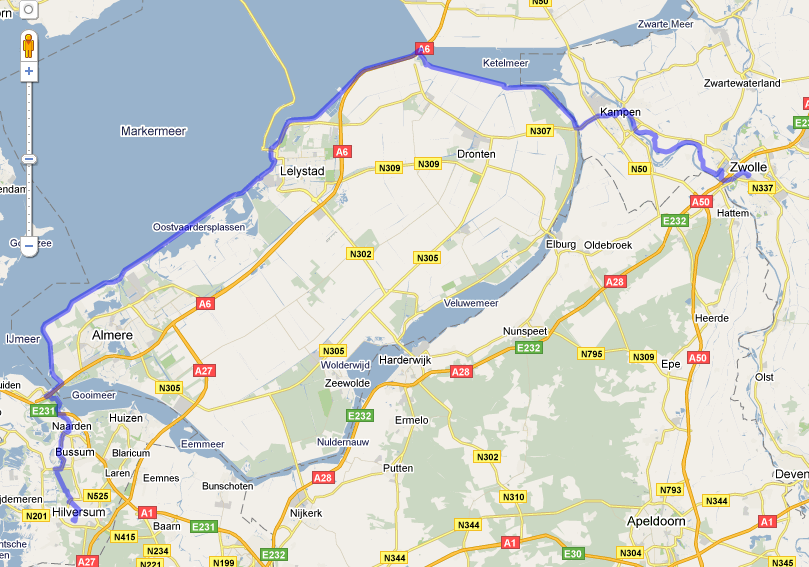 Actually the trip started in one of the oldest cities in Netherlands – Zwolle. It may be even a nice city, but unfortunately not along the way I rode. I got lost a couple of times in countless water-gates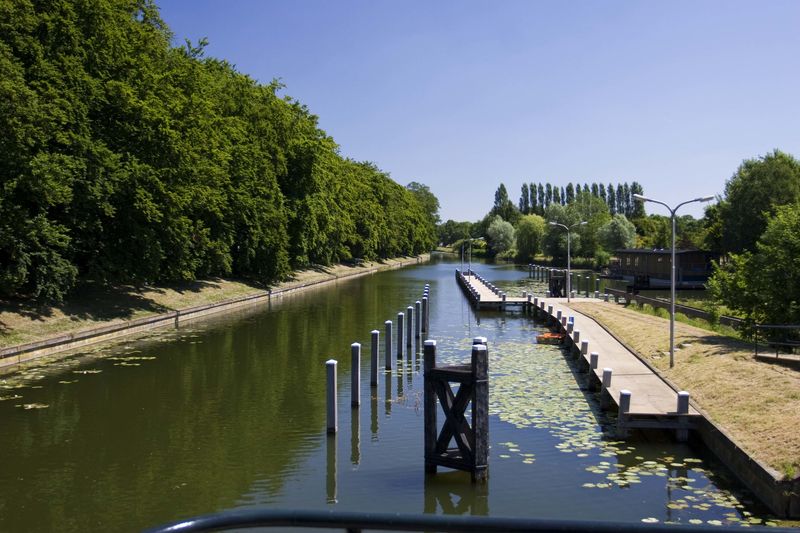 The first part of the route was on a dyke of river IJssel. When a piece of North Sea was cut by a dam, water from this river made this piece fresh and it became lake Ijsselmeer. The dyke is typical Dutch one: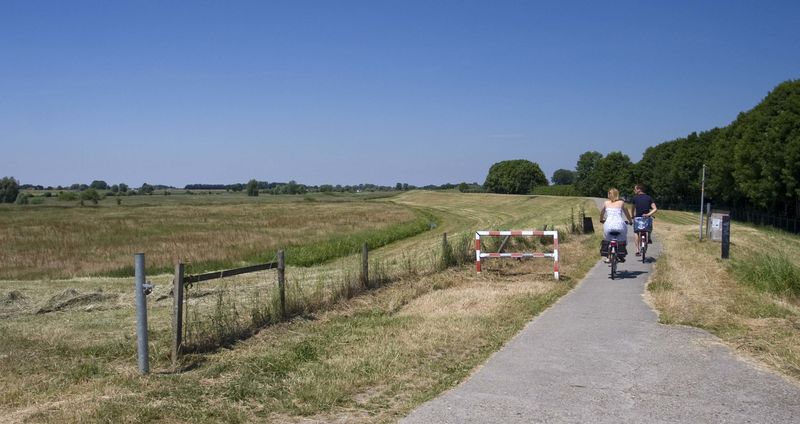 On the border of the Flevoland lays a nice and old town Kampen with a big cathedral and remains of city walls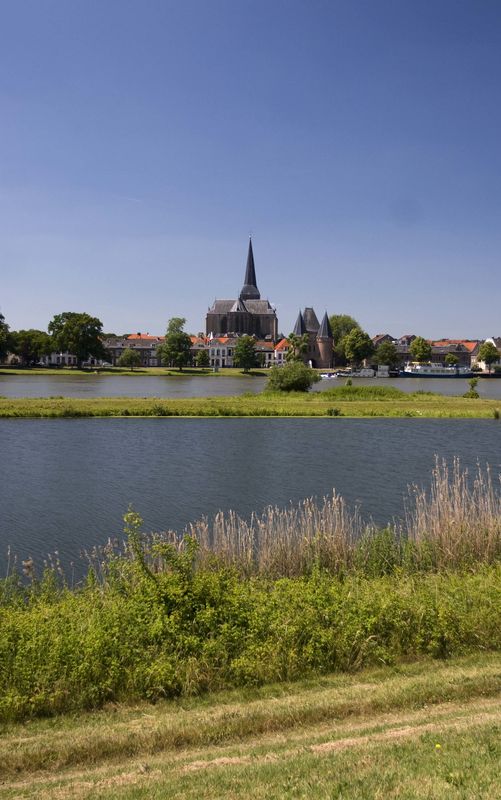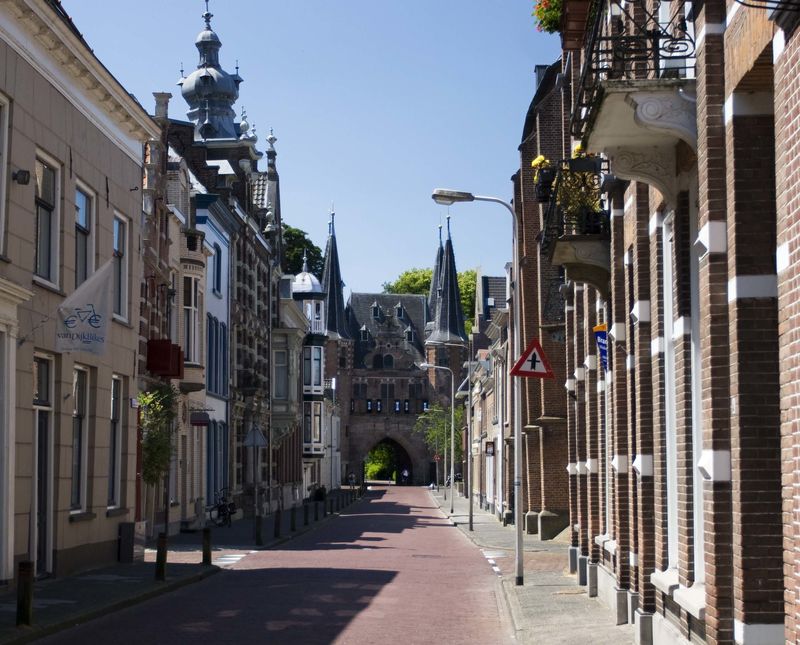 It also has a bridge with gold-plated wheels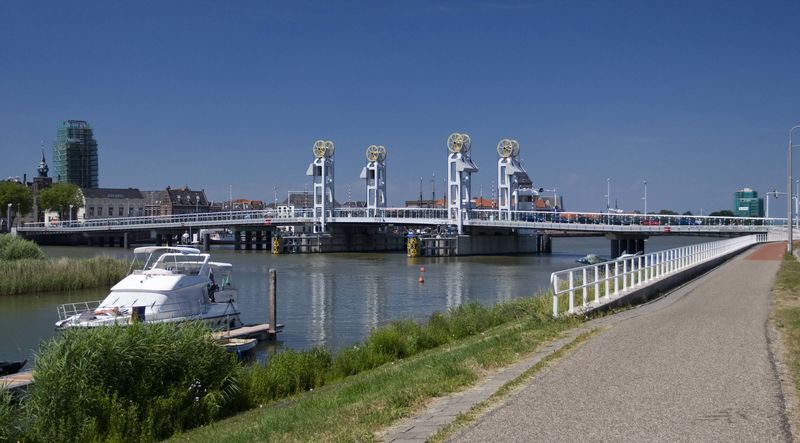 Finally the last water-gate and I'm in Flevoland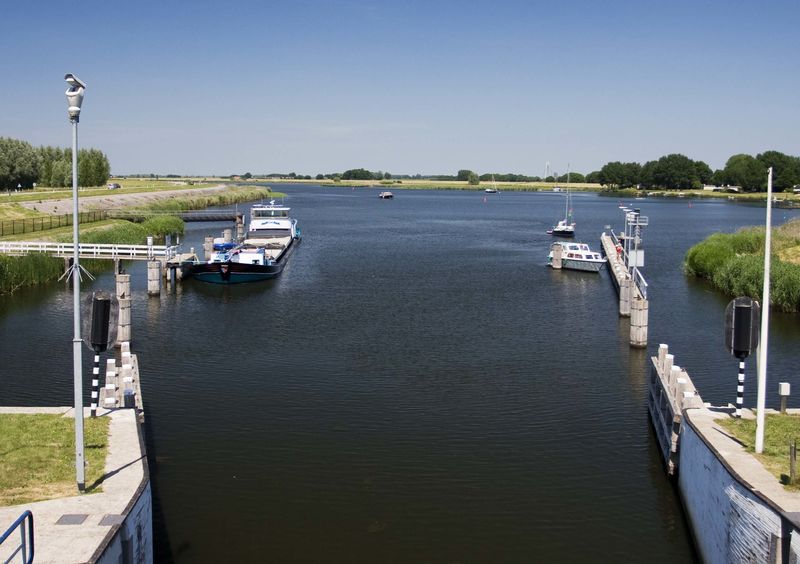 The road on the coast of the province is a bit boring, but then you notice that the whole land is actually hand-made. This neat pavement on the right framing the whole 150+ km coastline!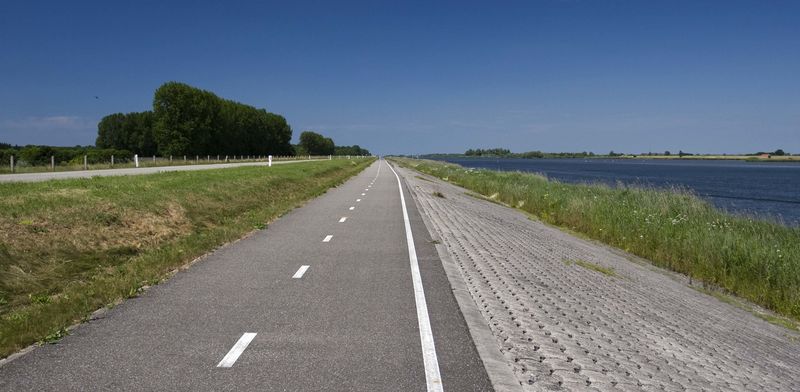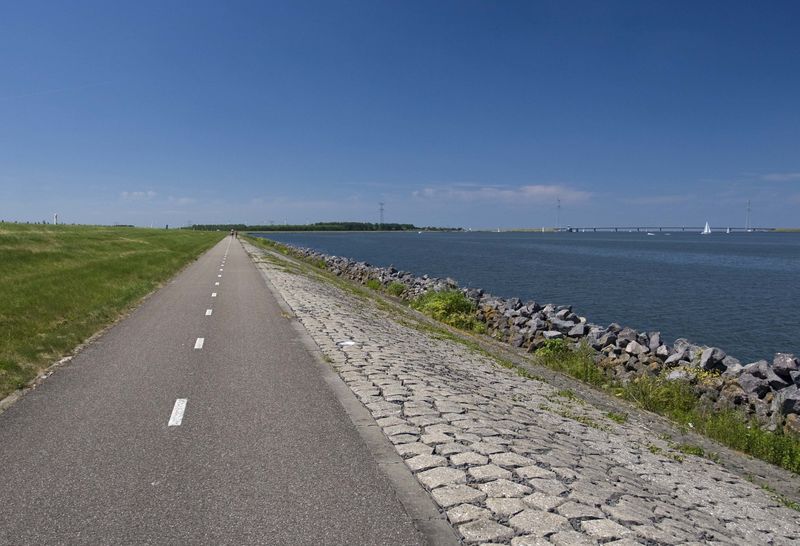 From the center of province people are exiting in their boats to IJsselmeer: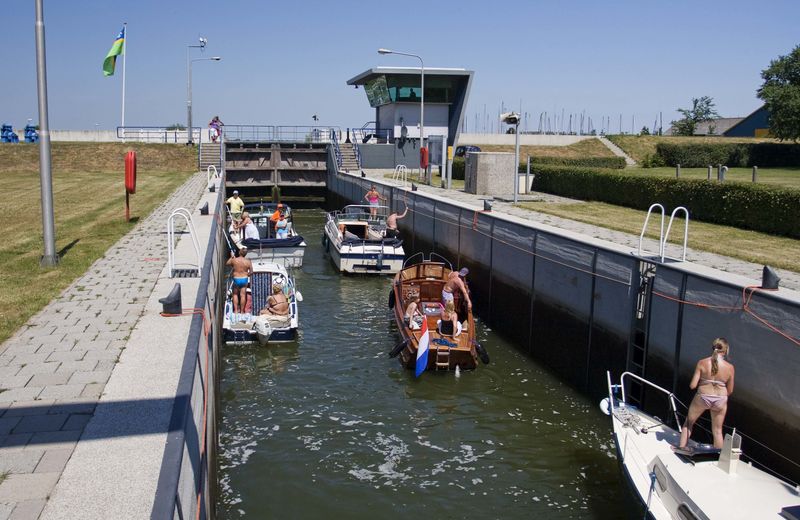 One of the way you can enjoy the nice weather is to come by car to the dam on IJsselmeer, park 200-300 meters from each other for ultimate privacy, open the chairs and enjoy the sun:

On the north-west point of the Flevoland there are huge windmills.  They actually stand on water, I don't know why: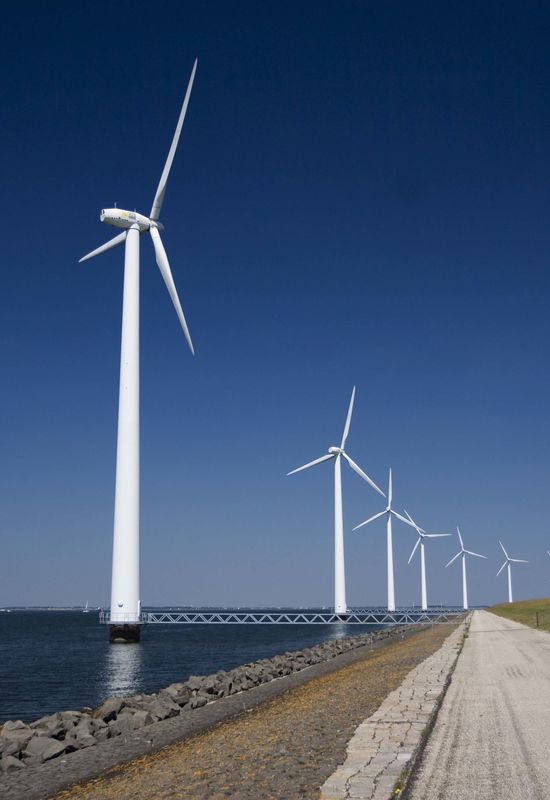 The most amazing things, is that the space between the windmills and the dam is actually a field for sheep. And the bicycle road is going right through the herds of sheep!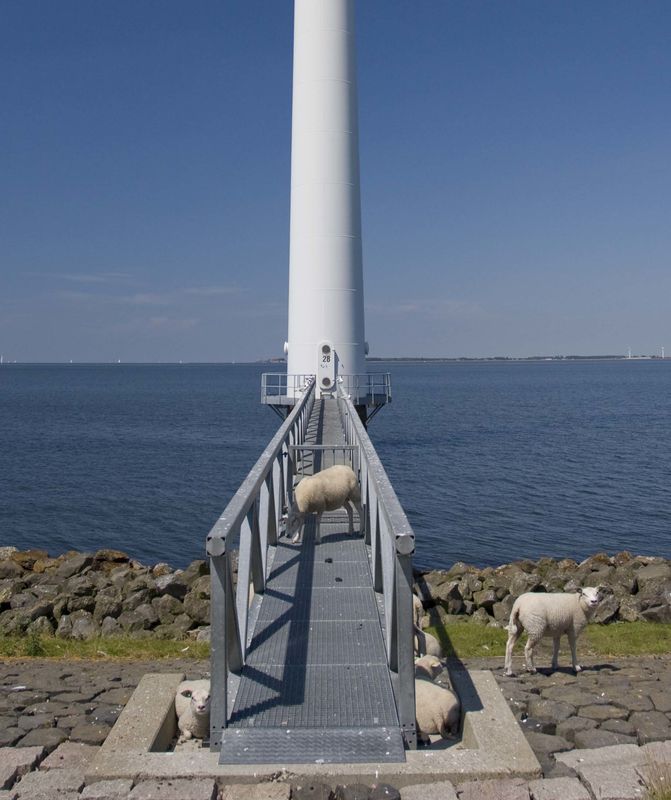 The capital of Flevoland – Lelystad is a heart of yacht-sport for Dutch people (one of the hearts, actually). The coast is filled with marinas: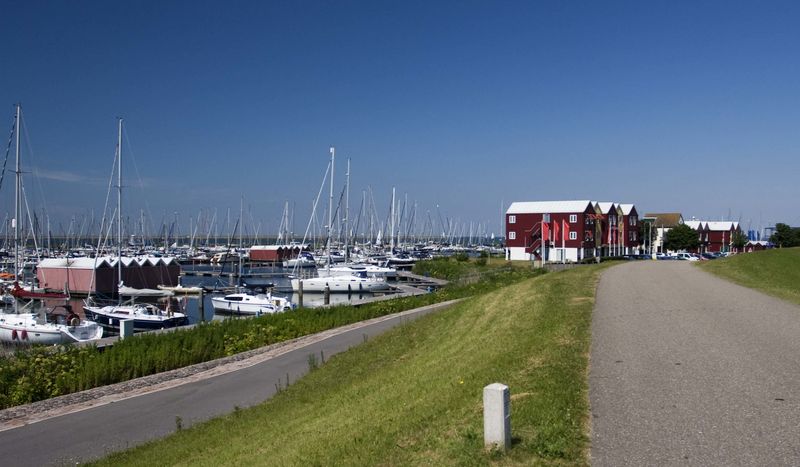 The center of Lelystad hosted some kind of yacht-fair this Sunday: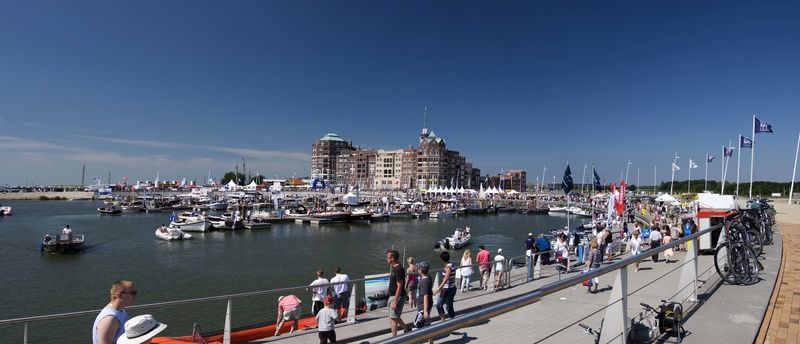 There is also an old East-Indian Company ship "Batavia", restored as a museum: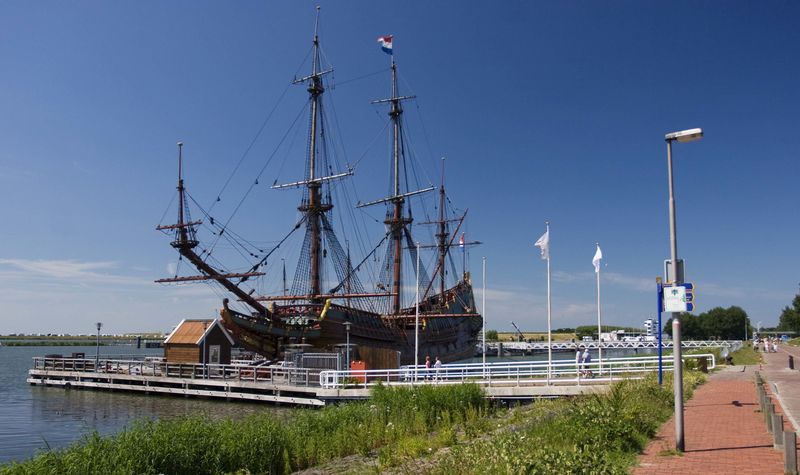 The part between Lelystad and the southern Flevoland is the most boring. Around 35 km of "straight-to-horizon" cycling road and no shadows at all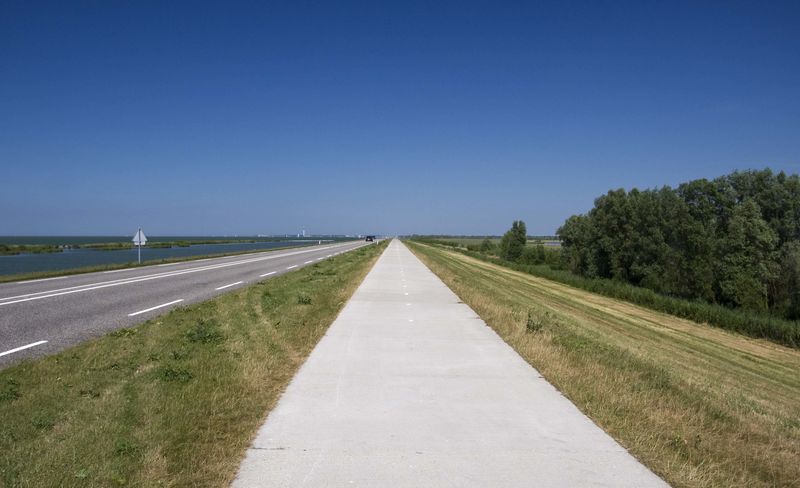 Only on the most south-eastern point there are some windmills again: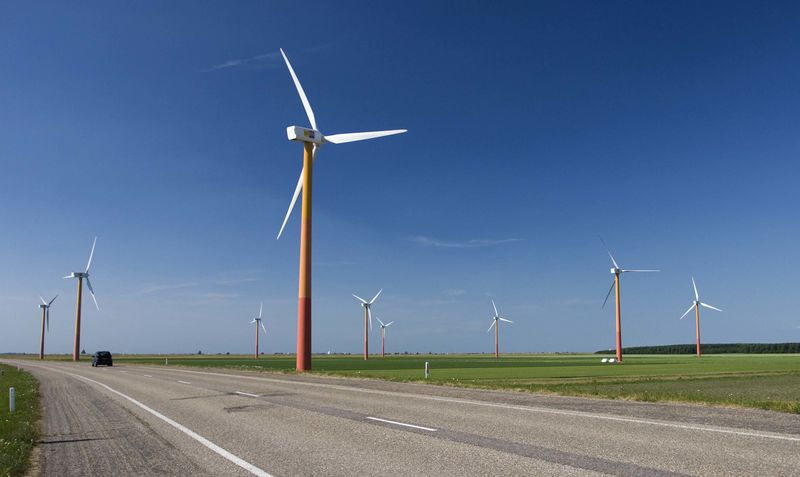 Next trip (when my sunburns are healed), I'm going to plan via forests. I had enough sun for a couple of months!
Share on Facebook